Free shipping on orders over $60+ (US & Canada)
Only 9% of plastic is recycled.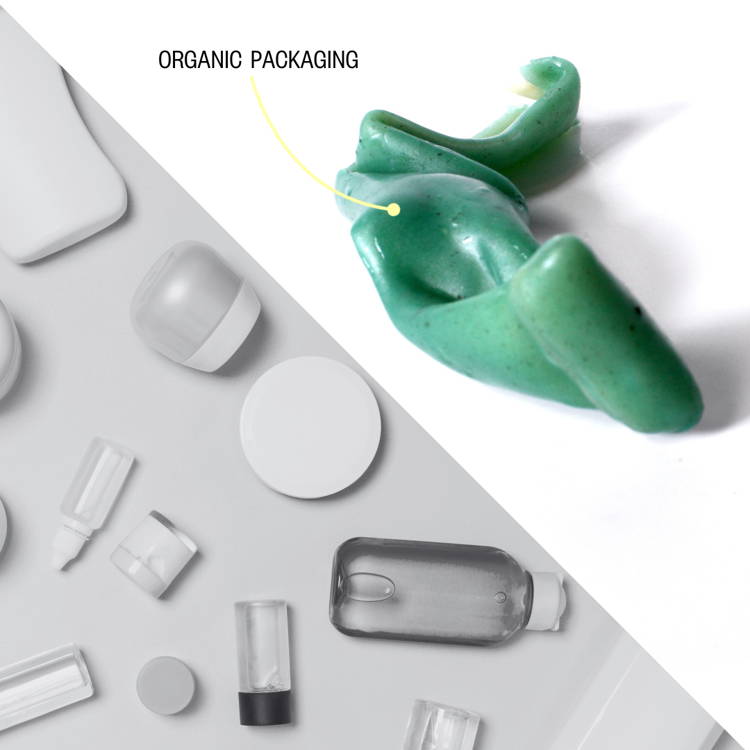 Only 9% of plastic is recycled.
Apart from the 9% that gets recycled, another 12% gets incinerated, while "the vast majority—79 percent—is accumulating in landfills or sloughing off in the natural environment as litter. Meaning: at some point, much of it ends up in the oceans, the final sink." -National Geographic
Choose Organic Packaging.
Our packaging is as natural as the ingredients inside. It can be repurposed, reused and fully composted right in your back yard. Because it's made with locally grown algae, hemp, natural waxes and resins, it won't leach harmful toxins. In other words, it's good for you and our planet.
As good as the mainstream 'fancy brands', minus the toxic stuff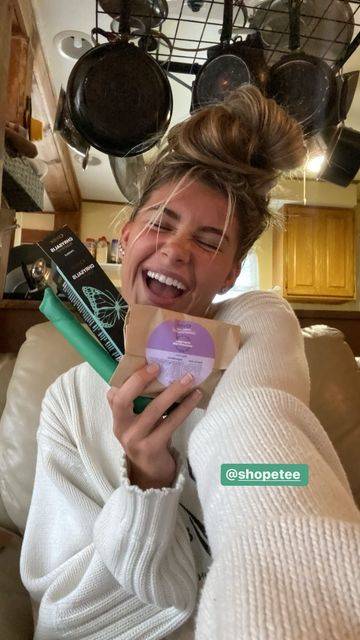 As good as the mainstream 'fancy brands', minus the toxic stuff
Our moisturizer is the first to feature Euglena Gracilis, a locally grown, batch fermented (like beer fermentation) algae that produces a pure and crystalline beta-glucan.
First identified in wound care research for its ability to enhance skin repair, beta-glucan offers similar benefits for moisturizers, by triggering collagen production - less wrinkles, more GLOW.
By combining beta-glucan (which draws moisture from within the body) with clinical doses of hyaluronic acid (which draws moisture from outside the body), Squalane, Vitamin E and other proven ingredients, this is a top quality, one of a kind moisturizer that is good as the 'mainstream fancy brands', without any toxic ingredients in the lotion or the packaging.
Hyaluronic Acid - for moisture retention
Squalane - strengthens skin barrier and helps to retain more moisture
Euglena gracilis - a small batch fermented algae that triggers collagen production and retains 20% more moisture than hyaluronic acid.
Canadian made - in the Toronto region - where the regulations are among the most strict in the world.
How To Use Our Beautypods
1
Cut & Squeeze Pod Into Dispenser
2
Apply to face in the morning and/or night.
3
Rinse and breakup pod into soil or compost
More Than 275,000 Customers Proudly Served
Health food for your face
This is great moisturizer. Very effective but light, not greasy. Doesn't anger my sensitive skin. Full of good ingredients - feels like health food for your face. And a little goes a long way! Just a scant fingertip-worth is enough, at least in the midwest summer, I could see needing a little more in winter. I'm definitely not "settling" for plastic-free, this is better than my previous go-to mainstream fancy brand.
Face moisturizer review!
I used this right away when it arrived. It is light, feels good on my face and I am going to use it until it is gone and then buy some more. It is quite lovely.
Light and Powerful!
I was skeptical as I have very sensitive aging skin. At 51 my skin needs some care. After switching to the Etee facial bar I thought I'd go ahead and give the face cream a try. SO glad I did! Lightweight but deep moisturizing without residue and I'm not putting more plastic out into the world. My skincare routine is set now. Though I'd love to see a face scrub at some point :)
What I was looking for
I just wanted a nice, eco-friendly moisturizer to deal with New England winter and summer. Now I have it, with a clean conscience and no plastic. Very satisfied. And it works better than the stuff I had before.
I love it!
It is light and easy to apply and the scent is pleasing but subtle. It doesn't make my skin feel hot. I don't know if it is making me look ten years younger, but I shall continue using it anyway!
Feels so good
This cream is just perfect for me. I have mature skin. When I apply the cream it feels good. It absorbs quickly. My skin feels soft and moisturized until the next wash. Not greasy at all.
Smooth and Refreshing
I enjoy using this facial moisturizer better than the one I was using!
Wonderful
Lightweight and so moisturizing!
I like it!
It's nice and light on my aging skin.
Good face moisturizer
I have very dry skin and your cream really helps. I apply twice a day along with my sunscreen . It works well, and I will keep buying it.
outstanding!
I can't believe how incredible this moisturizer is and at this price point! Love it.
Love the new Face Moisturizer
I love the new Face Moisturizer. It is not greasy at all, like many other moisturizers. I do wish it was scented, to make it feel less medical. I will definitely by it again (despite being unscented).
New etee face moisturizer
I honestly bought it because I already like so many products from etee, but I half expected that the only thing I would like about would be the glass jar and plastic-free shipping. I was wrong! It is amazingly light, smooth and hydrating, even on my middle-aged face. And a little goes a long way. I will be buying it again.
Face Moisturizer
A little goes a long way! It goes on easily and makes my skin feel clean and soft and moisturized. I love that it is not heavy in texture and that there is no overpowering scent. I would definitely recommend this product! Great job Etee!
A Solid Moisturizer
I like this moisturizer. A little goes a long way, and it doesn't have a scent. Although it contains hyaluronic acid it's still very mild.
Moisturizer
I really like this moisturizer so far. It's very light and makes my skin feel so soft. Also, I noticed w other moisturizers that I've used that they tend to be very irritating if I get close to my eyes. With this moisturizer that hasn't happened! I would definitely recommend it!
Face Moisturizer
I like this product. It hydrates well, is not overly greasy and does not clog my pores. A little goes a long way so one jar will last many months. I would recommend it and plan to purchase again in the future.
Shop Now
Free Shipping on Orders over $60!
All Products Backed By Our 90 Day Guarantee
If you're not happy, we're not happy.
Our facial moisturizer will retain up to 20% more moisture due to it's unique formula featuring hyaluronic acid, Squalane & Euglena Gracilis (Algae derived beta glucan). You can rest easy knowing the pod packaging solution is 100% backyard compostable, and is made locally in Ontario, Canada.
90 Day Money Back Guarantee on All etee Products
IMPORTANT HEALTH NOTE: These are non-medical masks and do not provide the same health protection as regulated N95 respirators or surgical masks. Please remember to continue practicing social distancing, washing your hands and refraining from touching your face. Follow the latest advice of the CDC and your own health care professionals regarding the best ways to keep you, your family and friends, and the general public safe.